Welcome toBridgeview Family Dental in Port Huron, MI!
At Bridgeview Family Dental, we treat our patients with the same compassion that we would treat our own families with. We work hard to create custom treatment plans that are based on the unique wants, needs, and dental backgrounds of each of our patients. While we focus on providing a wide range of exceptional dental services, we also practice conservative dentistry, which means our team never recommends invasive treatments that a patient doesn't need. Our ultimate goal is to always be there for you and your family with high-quality dental care that you can count on.
Meet Dr. Jonathan Stopyak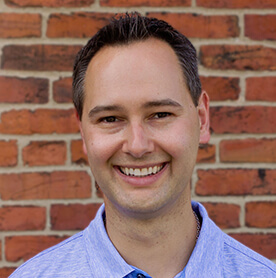 Dr. Jonathan Stopyak enjoys developing relationships with his patients by taking the time to get to know each of them personally. It is his hope that each of his patients will look forward to their time visiting our office and working with our welcoming staff. Dr. Stopyak enjoys treating patients of all ages, including children. He believes that good overall health cannot be achieved without having a healthy mouth and a bright smile.
Dr. Stopyak's educational background includes both a Bachelor of Science in Biology and a Doctorate of Dental Surgery from the University of Detroit Mercy. He is a member of the tripartite of the American Dental Association, the Michigan Dental Association, and Thumb District Dental Society. He actively participates in the Comprehensive Care Club (the local chapter of the Seattle Study Club) to stay current in the changing field of dentistry, and to keep up with evolving dental technologies and advances.
Dr. Stopyak is a Metro Detroit native who grew up in the suburb of Fraser. He and his wife, Jessica, met in junior high. They were married in February 2014, and they have two beautiful daughters. Dr. Stopyak enjoys family time, being outdoors, "Up North" getaways, and summertime fun by the water. Dr. Stopyak's goal is to provide you and your family with top-notch dental care in a comfortable and relaxed setting. He will always welcome your questions and concerns, and he will offer you every available treatment option. His aim is to allow you to make the best decisions when it comes to determining your individual treatment needs. Our office utilizes the latest techniques and treatment methods, so you can rest assured that your family will always be receiving high-quality, modern dental care.
Meet Our Team